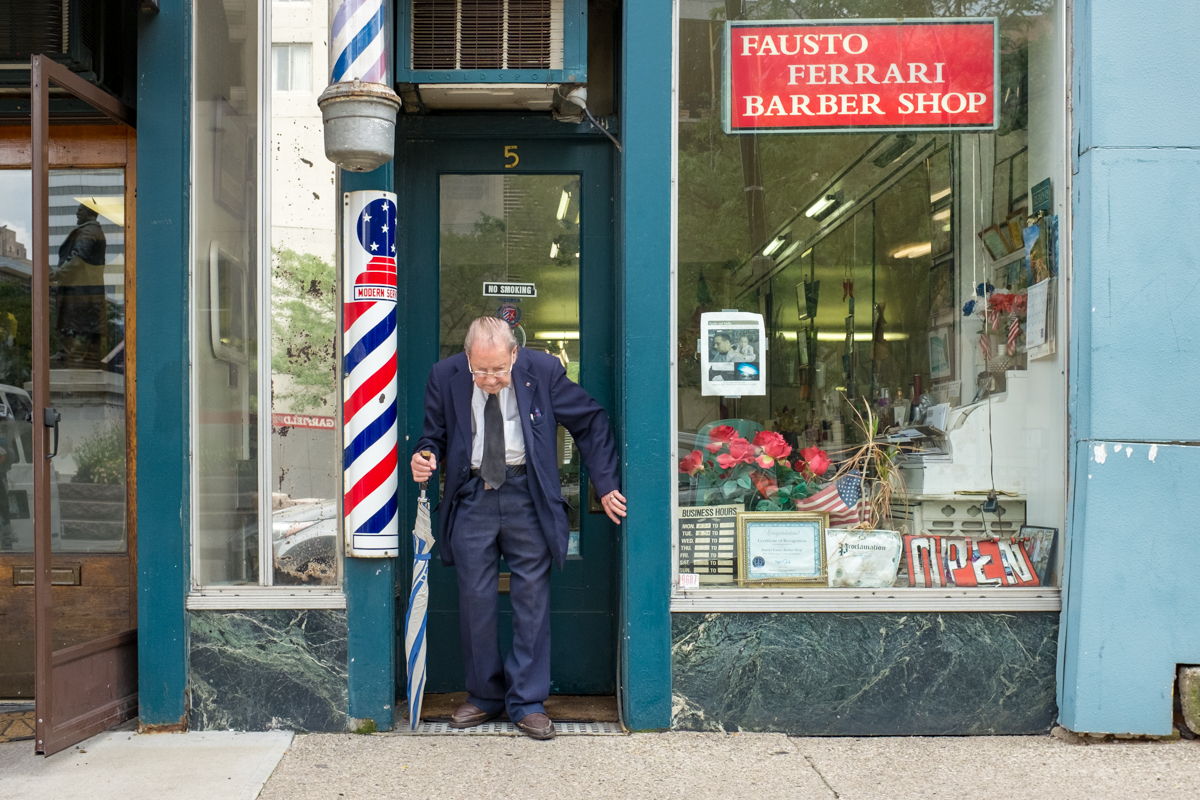 FAUSTO FERRARI BARBER SHOP
Fausto Ferrari moved to Cincinnati from Italy in the early 50's. He began his career as a Barber on July 6, 1957, working for Angelo Bruno, a fellow Italian who owned a shop in Downtown Cincinnati since 1931. He continued to work there for a decade and in 1967 Mr. Bruno sold his business to Fausto.
He and his younger brother Emilio ran the barber shop until Emilio passed away suddenly in 2015. Fausto used to work 6 days week, taking only Sunday's off to attend church, where he used to sing in the choir.
He's a proud member of the Knights of Columbus, a place where he could socialize with fellow Italians and he enjoys playing clarinet, accordion, mandolin and guitar.
Fausto finally retired in 2017. His family has thoughtful renovated the barbershop, making sure to leave touches of Fausto and Emilio throughout the shop.